Pontivy, town of contrasts once know as 'Napoleon includes a medieval town of narrow winding streets lined with timbered houses and a castle that is a fine example of Brittany's military architecture. The Napoleonic district built on the orders of the Emperor himself has wide thoroughfares with picturesque names set at right angles to each other.
LA SABOTIERE
St Nicholas des Eaux - Brittany, offer
Self catering Accommodations near Pontivy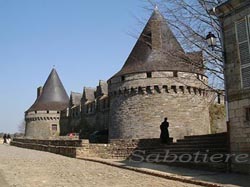 Medieval town of Pontivy in Brittany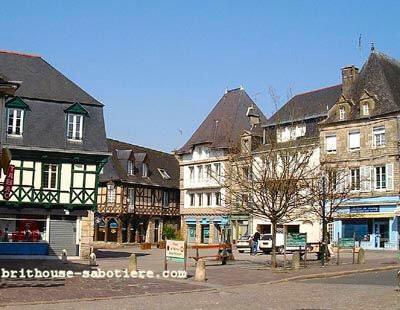 Beautiful Place of Martray with its restaurants
where you will taste the french gastronomy
And a wonderful variety of French winesMany other renowned restaurants of the town of
Pontivy welcome you every day
Lunch (dejeuner)is generally served from 12:00 am to 1:30 pm
Diner between 7:30 pm and 9:00 pm
+ Web GALLERY HERE
Activities all year round :
Theatre, cinema, thematic exhibitions, concerts, shopping, flea markets, bowling centre, beauty centre...
NEW---Near Decathlon at Pontivy,
on 3350 m2, the new spadium Aquatic complex
including hammam, nordic sauna, beauty center...
is only 15 kms from our gites
Except Sunday, Test and enjoy a relaxing Fish pedicure in the Pontivy spas
Market day on Monday in town
Supermarkets open every day except sunday